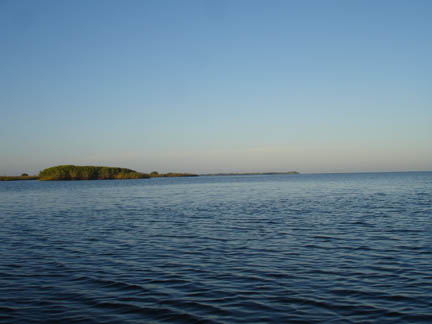 This is mostly an open water paddle once you come out of the mouth of the Weeki Wachee River. This seven mile long river gets fed by the 112 million gallon per day Weeki Wachee River.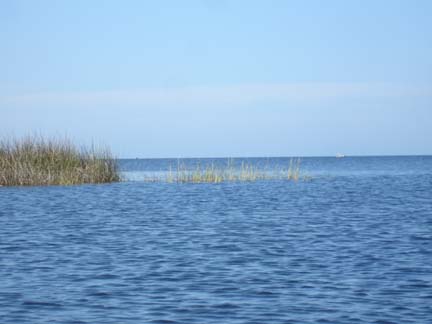 Bayport is mostly surrounded by grass marshes that run into the Gulf along fingers of oyster beds.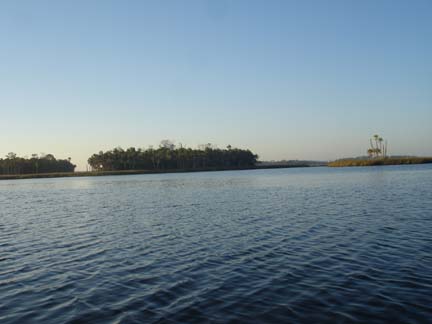 The grass marshes are dotted with islands full of palm trees.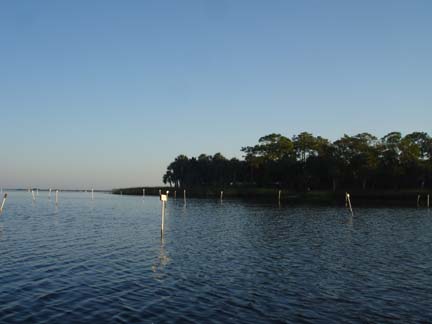 There are small channel markers surrounding an artificial reef at the mouth of the river. Look for this at low tide as you have to go around it right after coming out of the drop. Note how glassy it is when we are coming out of the drop early in the morning versus the waves kicked up by the sea breeze chop on the way home.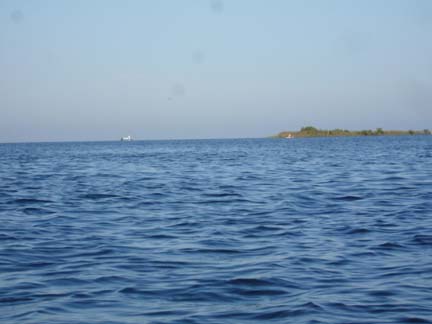 On any of these open water Gulf drops like Aripeka, Bayport and others, you have to watch the tides as it is very flat and also allow for a stiff sea breeze if you are padding into the afternoon.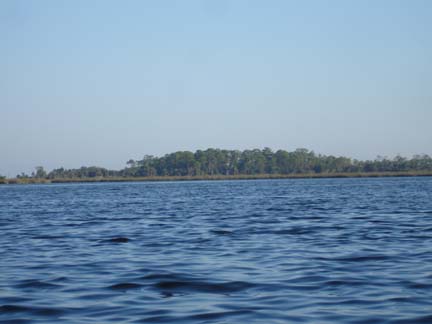 Bayport is characterized by lots of flat shallow water.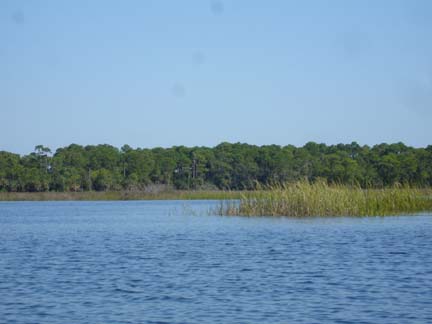 These grass islands are unique to this part of florida and usually surrounded by sharp oysters. We were here today as those same oysters draw redfish as do the cooler water temperatures in the summertime because of the spring fed river entry at this poiint in the gulf.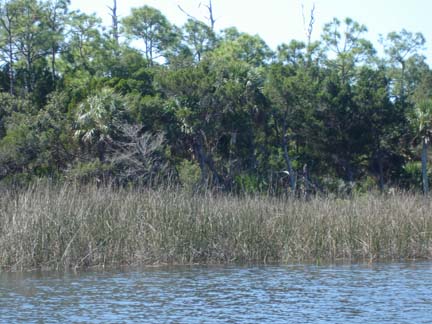 This part of Florida has a lot of nothing.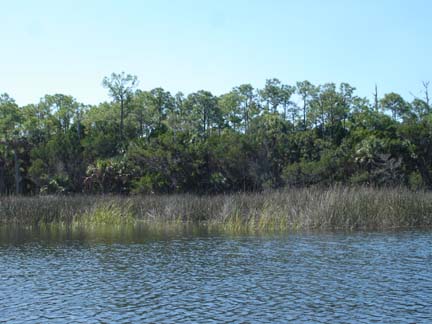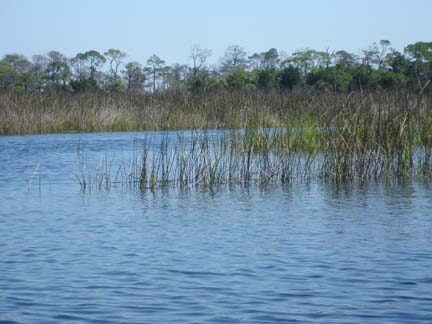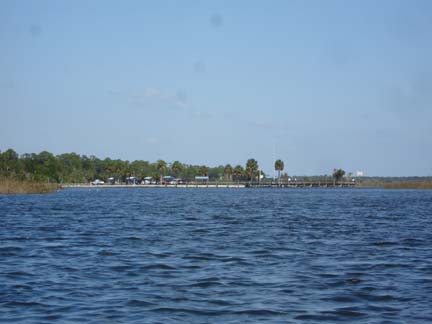 The drop is at the Bayport Park.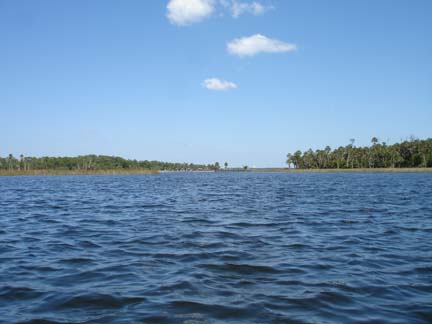 What a pretty view when you are paddling back home with the sea breeze at your back.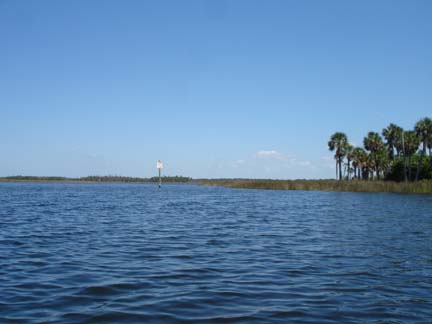 If you can get behind an island to do some fishing, it helps to cut down on the chop from the seabreeze.

View Route to Bayport Drop Site in a larger map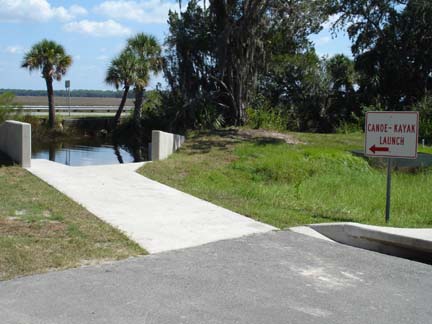 This drop only works at mid-high to high tide. If you are dropping anywhere near low, use the floating boat ramps on the other side instead.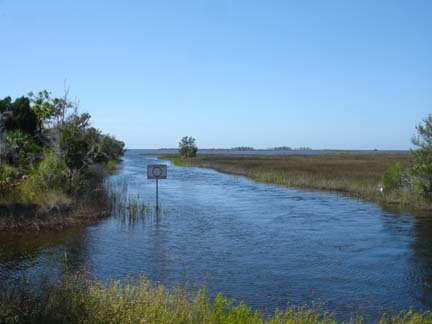 These last two shots will give you an idea about the topography of the area. Very quiet and very pretty.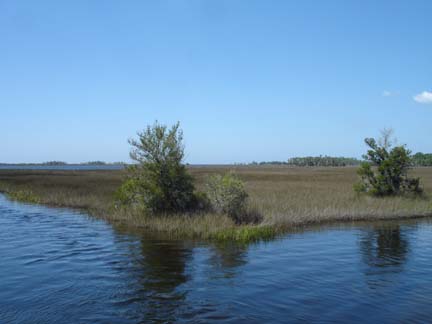 Bayport was settled in 1842 by Mr. John Parsons. On January 7, 1853 a petition from the legislature to the US House of Representatives requesting that Bayport be made a Port of Entry for the United States. During the civil war, larger ports along the gulf coast were blockaded and small rivers such as the Weeki Wachee became important trade routes.