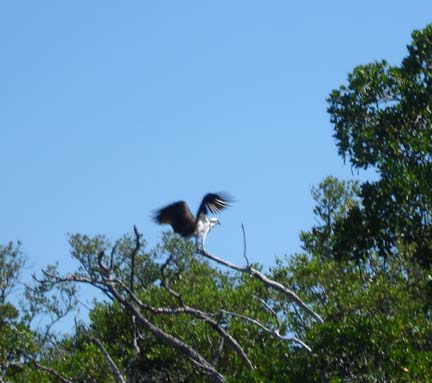 A large osprey landing on a dead mangrove branch.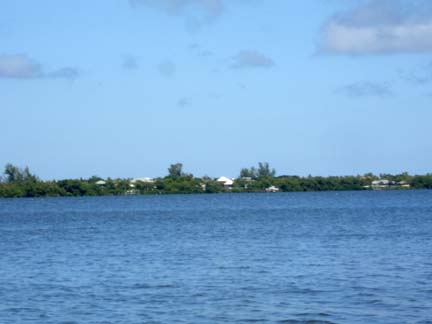 You can get away from the houses by paddling out to Three Sisters Islands and back. The day we were there, a couple in touring kayaks was even going across to Bull Bay via Devilfish Key.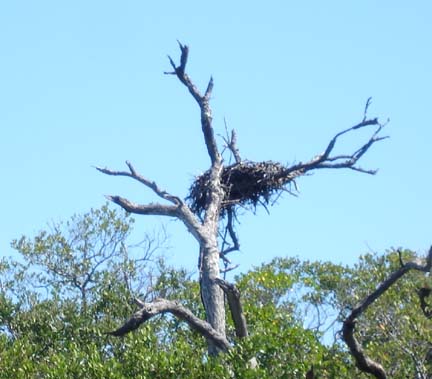 A large empty osprey nest is pictured here . By late summer, the nests are empty as the osprey's are teaching the young to fly and hunt.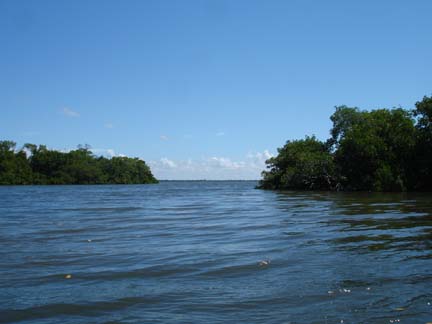 The view when you first paddle out of the drop.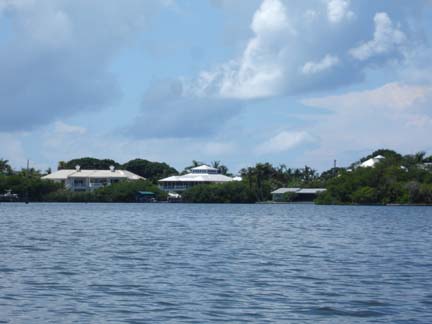 These are very large houses and Boca Grande is a very wealthy island including a compound for the Bush family.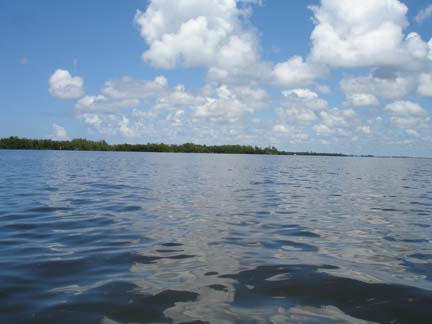 Three Sisters Island off in the distance.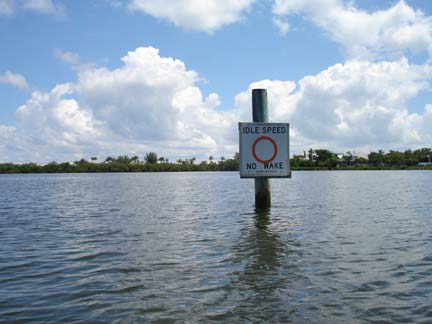 In many parts of Florida you have to paddle and look out for the motorized vessels. At least this is an idle speed zone when you leave the drop in the intercoastal waterway.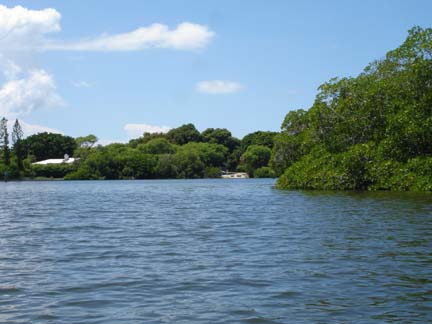 A view looking back toward the drop.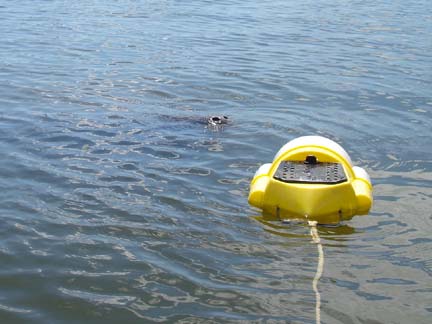 On more than one ocassion, we have seen manatees on the back side of Boca Grande.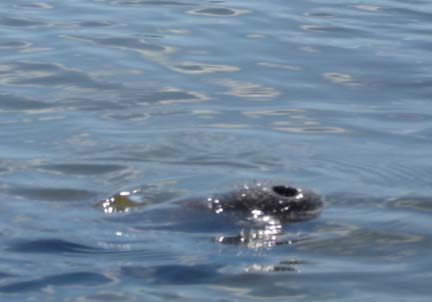 Note the manatee nose sticking up out of the water.
View
Interstate 75 to Boca Grande
in a larger map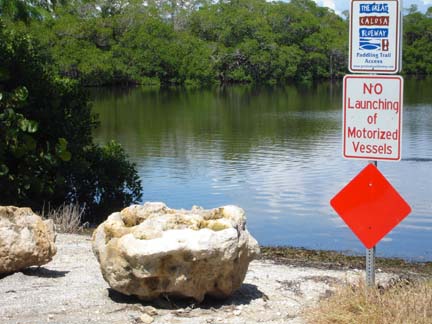 This drop is awell maintained beach that has ample parking.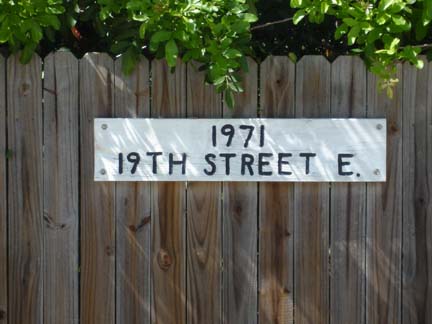 Look for this sign to find the drop.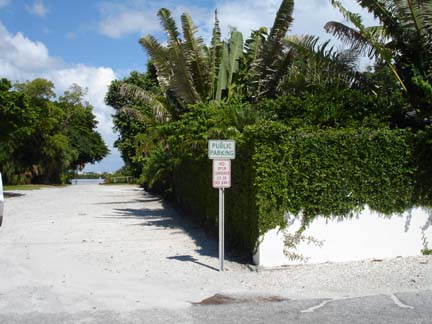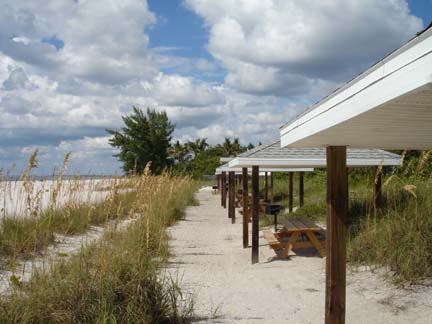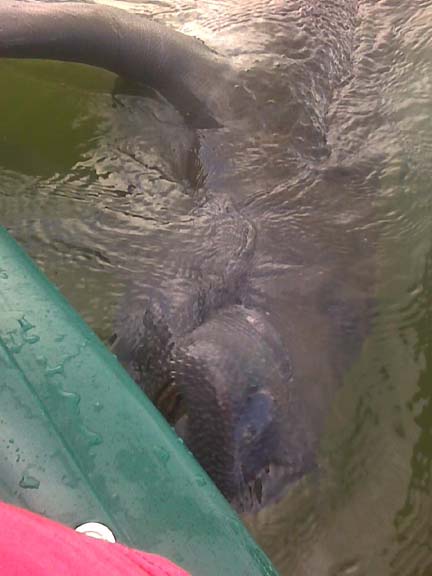 A couple of more pictures of the overly friendly manatee.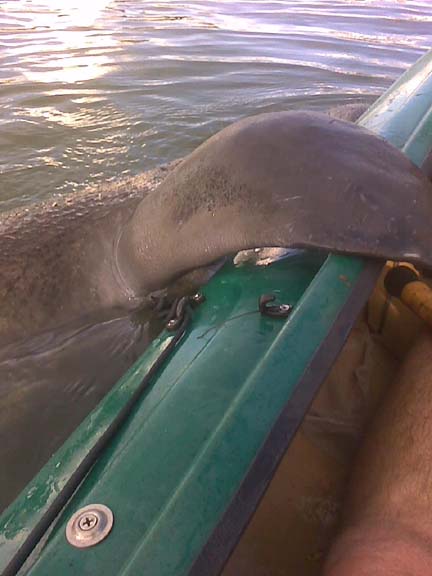 Here he latches on the kayak for some reason. As much as we enjoyed seeing him, we were afraid he would tip the boat over as he weighed about 2000 pounds. Remember it is against Florida state law to touch or pet manatees.