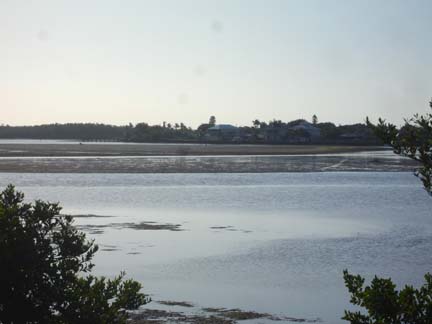 You have to pick your route carefully when you are paddling or you will end up walking the kayak. Strong tides can drag you onto the flat if you are not sure about water running over a few inches of land, it is best to go around.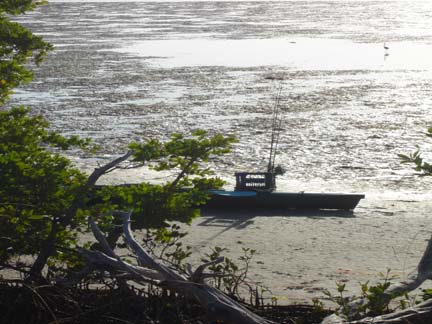 Here is a view of the yak just before we pushed off. We had to carry the boat across mushy mud flats and almost lost the water shoes a few times in deep mud to be able to launch the kayak.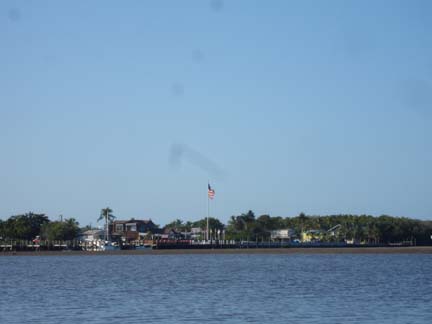 Goodland is a small fishing village tucked in behind Marco Island.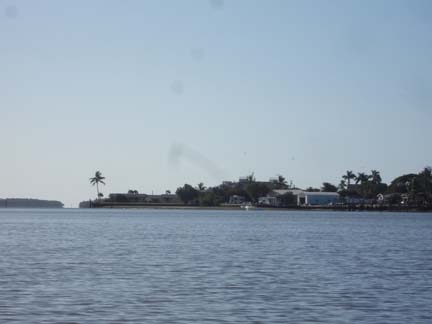 The cut leads out just and enters the Gulf of Mexico just south of Caxambas Pass. The boat channel is pretty busy with flats boats using this to cut on the back side of Marco Island so be careful out here.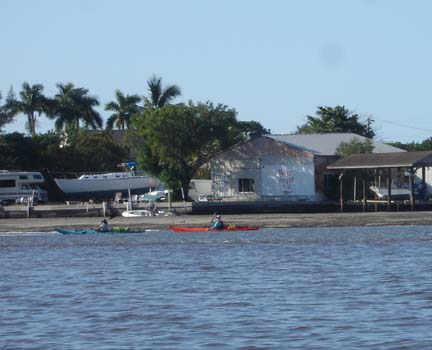 We met this group at the launch and they are starting to head out the pass. They are doing an overnight trip to some keys south of Marco Island. This launch is a good jumping off point for aggressive multiple day overnight trips into 10,000 Islands in Florida.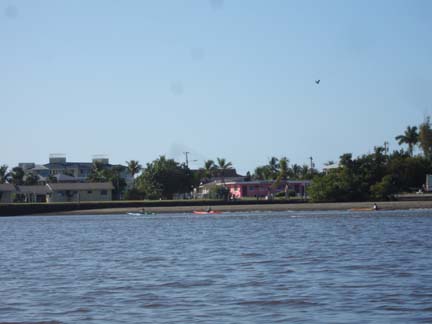 Wave after wave go past as there are 15 or more boats running out on this group.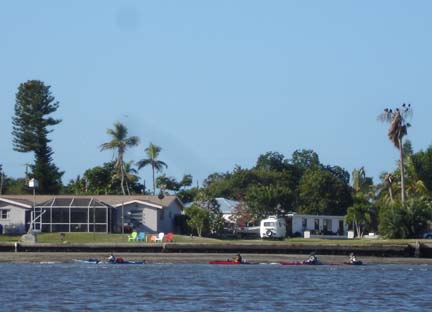 Everybody is riding low in the water with tents, fresh water and food packed into the yaks.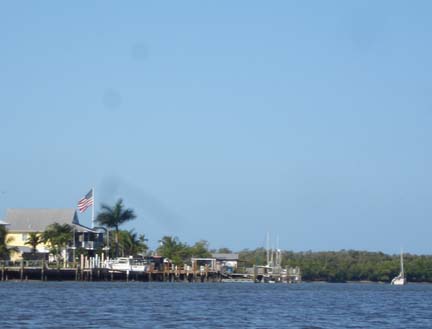 The town of Goodland (near Marco Island, Florida) is quaint like old Florida. There are some good restaurants and also a fish house where you can get fresh lobsters and stone crabs in season.
View
Marco Island to Goodland Launch
in a larger map

This launch is at the foot of the Goodland Bridge.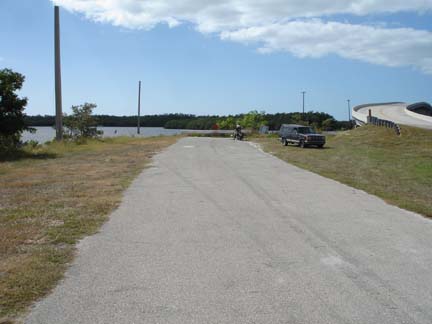 There is plenty of parking at the kayak drop. Drive time is about 15 minutes from Marco Island's beaches.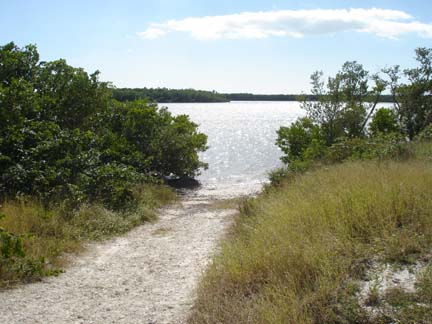 It is a good drop but you have about 100 feet to carry the yak. Wear water shoes as there is glass, beer cans and other trash from shore fisherman along the path to the water.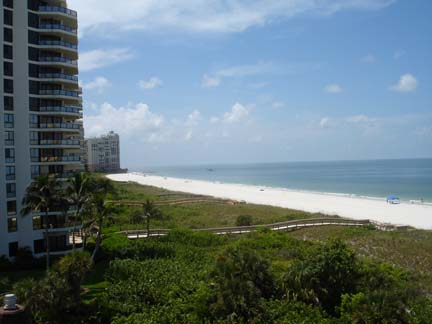 In many areas, Florida's beaches are a pretty thin barrier island that have kayak paddling estuaries behind them. Marco Island is a spectacular clean beach with many hotels and high rise condos up and down the beach. Marco Island is an upscale community with very good restaurants and services plus quite a bit of condo style accommodations for families.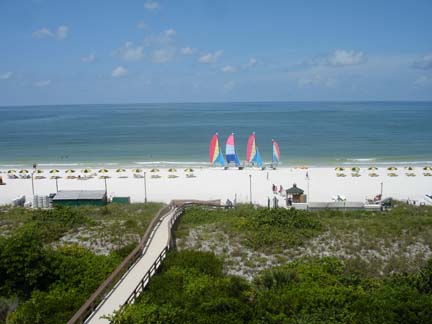 It is hard to believe that we are able to kayak ans see wildlife like the manatee and the racoon just ten minutes drive from these Marco Beach Cabanas.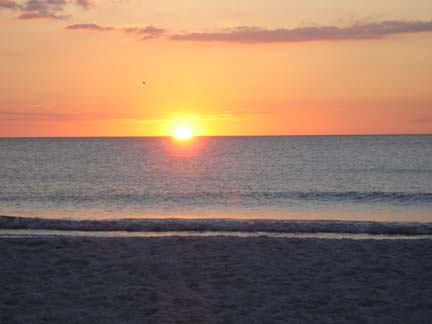 It is nice to be on the Marco Island beach for a perfect sunset after a great day of kayak paddling.