This is a new mitigation area dug by the DEP in Florida. They are returning some buffer land to be Estuary and it gives kayakers a chance to see a part of Tierra Ceia Preserve that was hard to get to previously.

At a medium to high tide, this creek gives you good kayak paddling access to Joe Bay which is just north of the Skyway Bridge over Tampa Bay.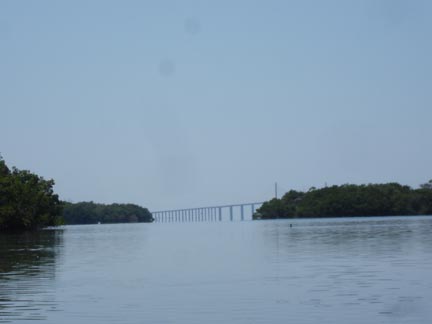 You launch into Williams Bayou which is very shallow (inches) at low tide. This drop is not usable if it is a winter negative tide or you will be walking soon after launch.

The drop gives you access to the open waters of Tampa Bay with only about fifteen minutes of paddling.

The Sunshine Skyway Bridge off in the distance. The Tierra Ceia Preserve straddles both sides of the southern access road (I-275) in Palmetto Florida.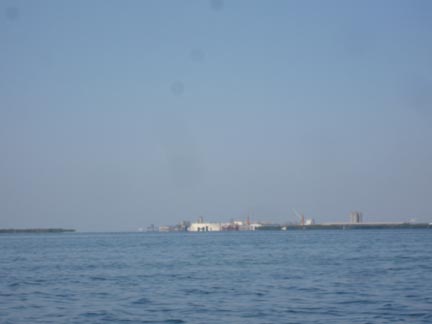 Port Manatee and Bishop's Harbor are just north of this kayak drop.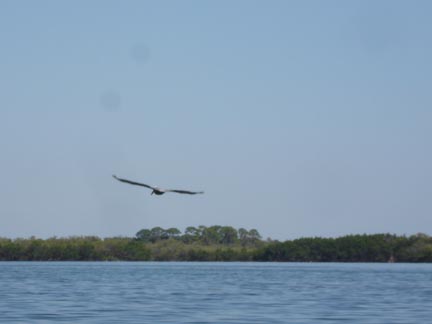 Late morning and the Pelicans are up looking for schools of baitfish for lunch.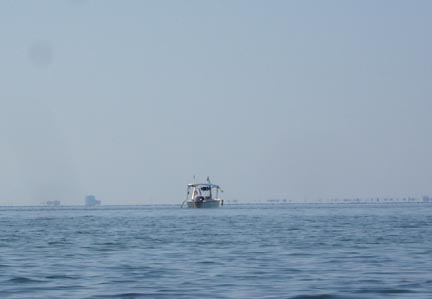 Some type of research project was happening the day we were there.

Because this is a new kayak launch point, you hardly see any other kayaks on a midweek day.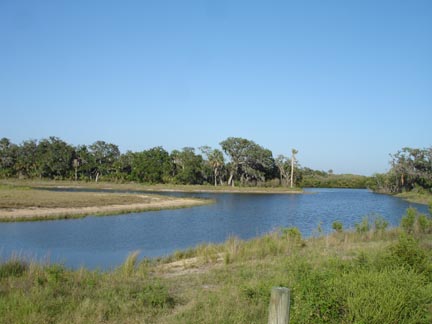 This marsh creation was very well done and the estuary is functioning already as a nursery for small fish and crustaceans. This access to Tierra Ceia Preserve was needed as the DEP suggested a launch from the Skyway Rest stop which looked kind of scary depending on winds and tides.

I am sure this is what this estuary looked like before the transformation.

This view if from the drop point to give you an idea where it is.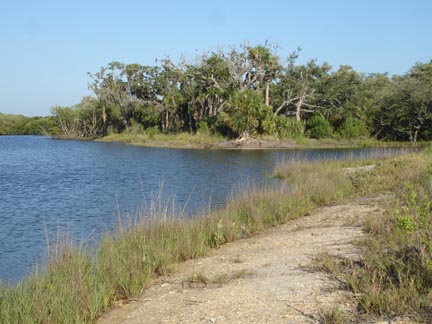 The did not make a real launch point as of yet. Somebody with DEP said that was in the budget for future years so bring water shoes for the mud and rocks.

This is truly a beautiful kayak paddle and also a good fishing site as you are close to the bottom of Tampa Bay. Make sure you pick a day where there is enough water for this ride.