It was an extremely low tide when we launched. The mud flats were filled with birds on an October morning.

This is the closest kayak launch access to the Werner Boyce Salt Springs State Park until park access is finished (if ever) given tight state budgets in Florida. The point at the Cotee River is pictured to the south after launching.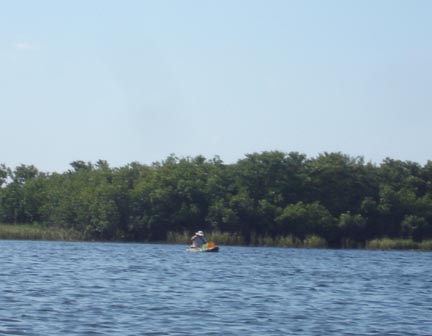 This is another of those very flat areas in Florida. All of the kayak fisherman were bunched up in one small cut.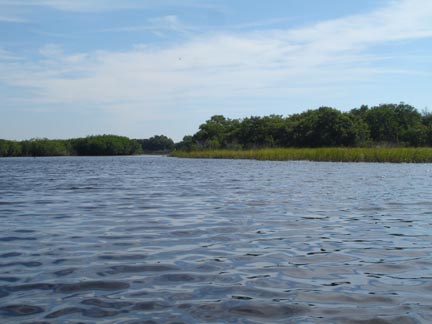 We paddled a couple of miles into Werner Boyce Salt Springs State Park.

There was a small marked channel that we took into the park. It was pretty clearly marked private inlet and we saw a few seniors boating from the small resort community.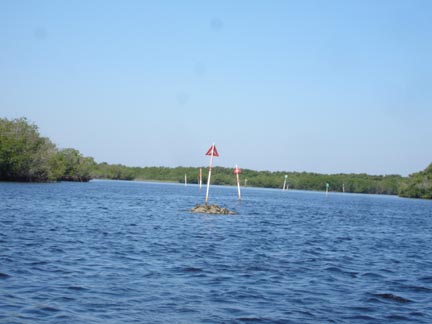 New Port Richey is pretty populated and it still amazes me that we have so many places with pretty pristine paddling in these urban areas on the west coast of Florida.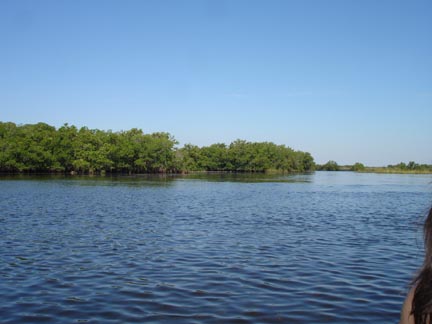 We enjoyed the paddle and this will be a very nice State Park when it is developed.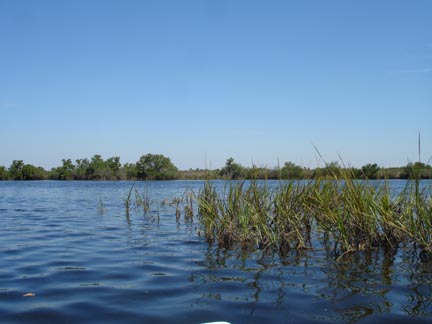 This is the area where sea grasses start to replace Mangroves but you have both species in Pasco and Hernando counties intermingled.

We were able to ride a pretty good seabreeze back towards the drop. Plan your kayaking in these open waters to allow for a west breeze to crop up about mid-day. Watch the tides and wind on these open water paddles as the planning can eliminate a tough ride home on some days.