View
Sanibel Kayak Launch Points
in a larger map
Tarpon Bay Unit - Ding Darling NWR
Sanibel Florida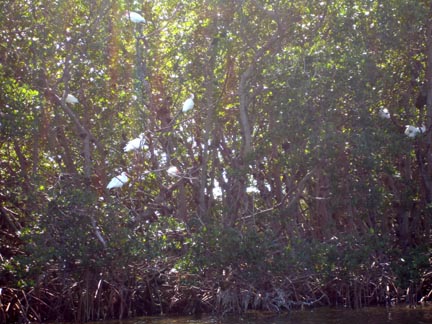 If you look closely, you will see plenty of Egrets in the mangrove forest.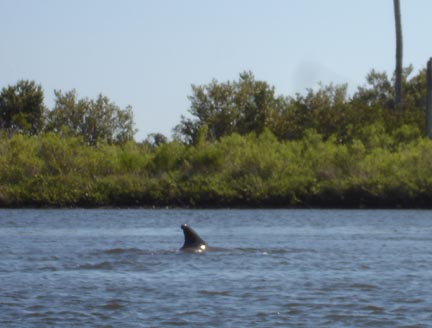 A large bull dolphin is fishing in the bay. Most of the time the bull dolphins are solitary and this one is chasing mullet in the shallows at Tarpon Bay in the Ding Darling NWR on Sanibel Island in Florida.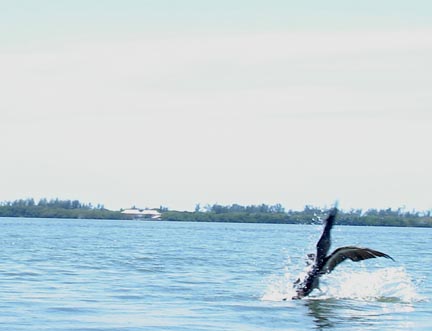 Baitfish are thick in May and this pelican is crashing in on some baitfish.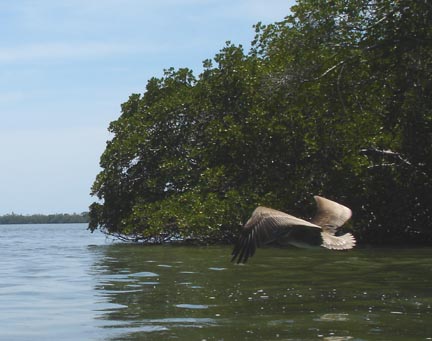 Here another pelican is gliding over the water searching for bait.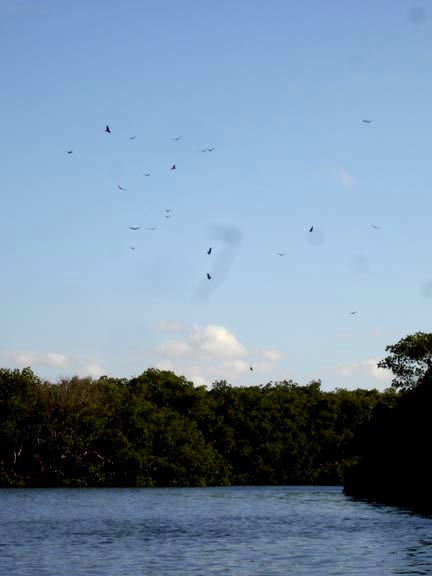 Off in the distance the sky is thick with pelicans searching for bait in the shallow bays of the Ding Darling NWR in Sanibel Island Florida.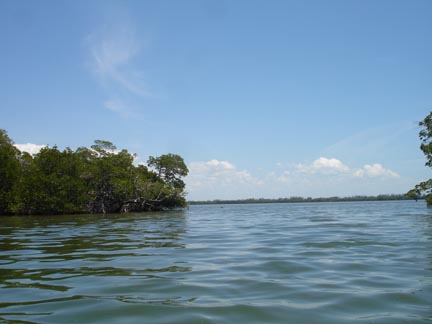 After a paddle across the open waters of Tarpon Bay, you can head further into the Ding Darling NWR by cutting through about a mile from the dock.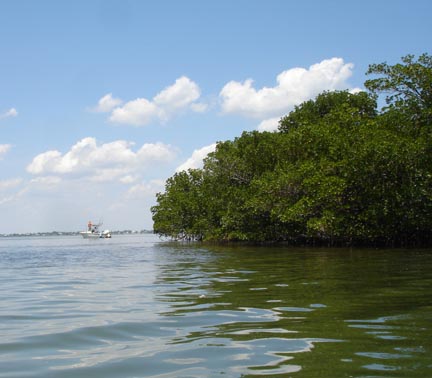 In Tarpon Bay, you may have to watch out for motorized fishing boats but they are limited to slow speed in all of the bay.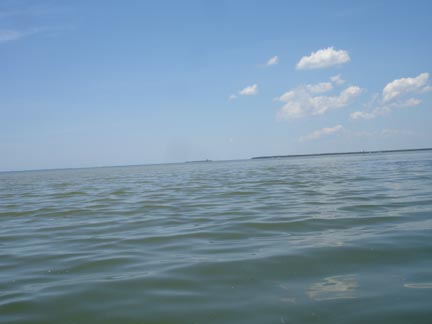 The open water expanse of Pine Island Bay looking across to Pine Island. Sanibel along with Matlacha and Pine Island could make up a whole week of morning kayak paddles if you spend your afternoon on the beach.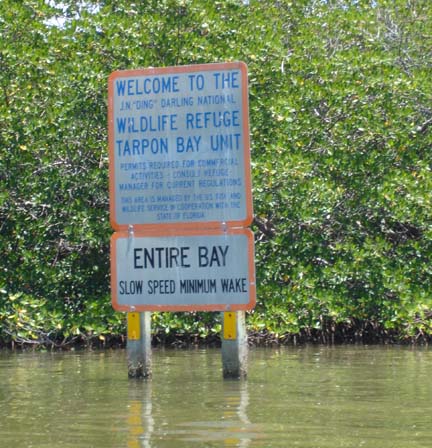 This sign remninds the motor boats to slow down for Manatees and kayakers.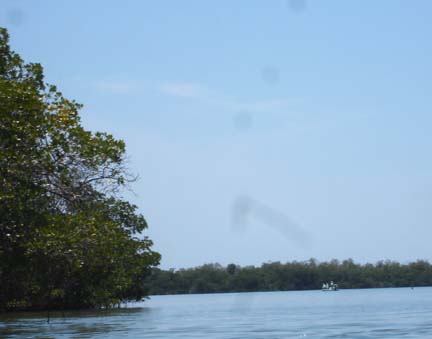 There are plenty of flats boats that come into the same areas as kayak paddlers and kayak fisherman so be careful. Some of them are respectful, but I have navigated plenty of boat wakes where you have to turn the nose of the kayak into the wake, especially if they back down to slow speed right near you and throw a big wake. Most of the flats boats are moving carefully so they don't scare the redfish and snook and many are run by professional guides but watch out on the weekends!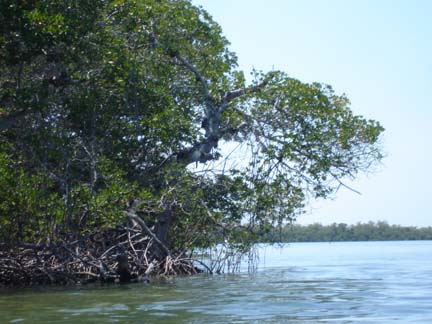 The mangroves grow huge in theis part of Florida.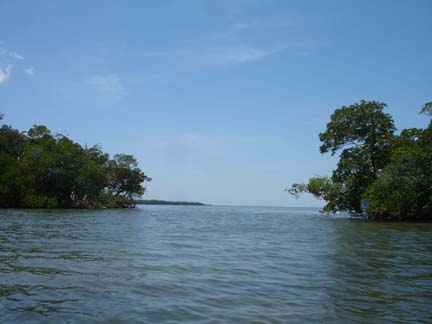 Another view leaving Tarpon Bay and heading into Pine Island Sound in the Ding Darling NWR on Sanibel Island in Florida. This is a special kayaking estuary with many birds at low tide in the winter. We are visiting on a May weekend at high tide so you are able to view less birds than at other times.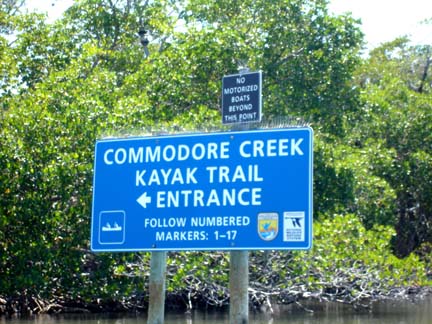 If you just want to try some recreational kayaking when you are down in Sanibel, get the kids and rent some sit atops from Tarpon Bay Outfitters. There is a two mile loop trail that heads into the mangroves right near the Tarpon Bay Outfitters. This can be accomplished by even new paddlers or children of all ages. Remember to wear your personal flotation device and bring beach shoes and extra water in the summertime.